Classifieds
For Sale
Good used Lark parts for sale:
11" finned & smooth brake drums
2 radiators ,one for '59-'60 6 cyl. the other for v-8's or ohv 6
64-'66 trunk lid
tie rod assemblies
v-8 cyl. heads
t-96 trans.
64 -'66 windshield
65 lark bucket seats with console & floor plate
Classic Enterprise right front floor pan, plus many other parts available.
Make me a reasonable offer for any or all of the above.
For Sale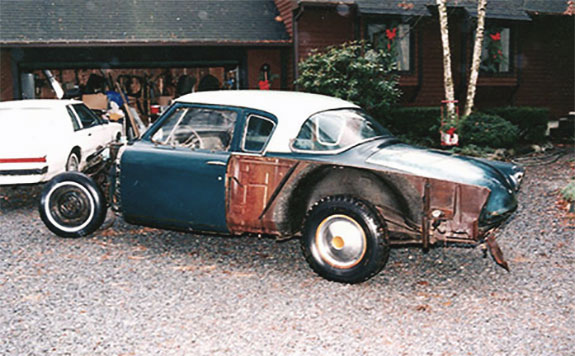 Getting too old and have too many projects! Need to clear out some space so I can finish a couple of pet projects;
For Sale: 1953 Commander Starlight coupe parts car. No Title. Solid body and frame. The car ran when put in the barn in 1995. No fenders, hood. Interior is 1956 Hawk with Hawk dash. Must sell bottom line $800.
For Sale: 1963 Champ truck, 4 speed, short bed, R2 engine, no supercharger or brackets, Packard dash set up for Hawk instruments, power steering, electronic ignition, Indy mag wheels, clear title $1500.
For Sale: 1989 Chrysler TC Maserati two seater convertible, cabernet with ginger interior, good body and interior with hardtop but not running, (I believe it is a rod bearing) too nice to just be sitting! I have a 1989 parts car with a good engine which can be part of the sale. The parts car has no hood, head lights, hardtop, or interior but many other parts are good, clear title $1500 for both.
Contact: Dennis Jolicoeur 508-697-2635