Events Calendar
March Meeting
Lowells Restaurant
Mendon, MA
Ocean Bay November Meeting - Sunday March 19th 1PM
75 Cape RD Route 140, Mendon MA 01756 On the Mendon/Bellingham town line, in Mendon
Important business meeting for Ocean Bay!
We hope to see a good turnout of Ocean Bay members to help make 2017 a great year!
Please try to attend, it's that time of year when Chapter officers still need to be elected and planning of our 50th Anniversary SDC Zone meet will occur. We need your help.
Spring Kick Off Meet
Northborough Historical Society
Northborough, MA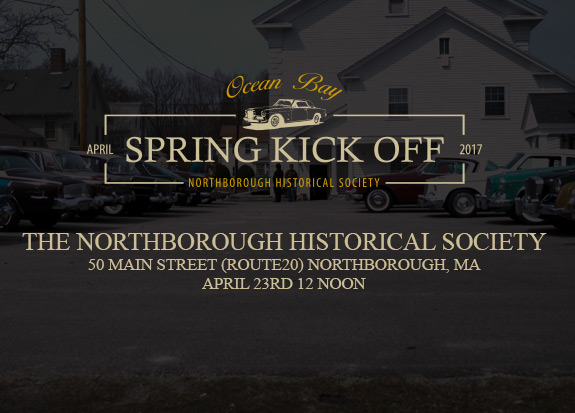 Dust off the old Stude and join us for Ocean Bay's Annual Spring Kick-Off Event. Join fellow club members for the potluck buffet and auction. The fun starts at 12 noon so don't be late! Please call Paul (Skip) Derosier at (508) 393-8672 nights and let him know what specialty dish (main course, appetizer, salad, or dessert) that you will bring to contribute to the Potluck Buffet.
Don't forget the Auction! It is always a highlight of this event! It is your chance to turn over some of those old parts you have laying around the garage or items from around your house that you think might help make the club a little money! Your chapter needs your help; we need good, clean automobile related items or other interesting items that will bring in good old fashion cash to the club's treasury! So fill your wallet with cash to buy all those rare, desirable items. There must be something for you, as well as for family members and friends!
DIRECTIONS:
From I-495, take Route 20 west about 4 miles toward the center of Northborough. The Historical Society is a large white building on your left as you approach the town center.
From the west, take I-290 north at Worchester and then the Church St. exit south to the center of town, then east on Main St.